Toroidal current transformer
LZCK series instrument current transformers applicable for AC power system 35kV and measurement of current of power supply equipment below 10KV, and microcomputer protection. This type of current transformer employs imported silicon steel which with high permeability as magnetic material, have the characteristics of Small magnetic circuit loss and can be cut, its semicircular core and secondary windings employ high quality epoxy resin vacuum, casting in plastic-case which is flame retardance anti-moisture, stable performance, no maintenance.
Working conditions:
Ambient temperature:-35°C~+55°C,not exceeding +40°C.
The Height of above sea level:0~ 3000m .
Atmosphere conditions: No highly polluted,errosion,erosiveness,radioactivity gases.
(continuous working under the rated current is allowed)
(P2 represents for primary polar end,S1,S2 represent for secondary polar end
P2 and S2 are subtractive polarity.
Technical parameters::
Rated frequency::50Hz or 60Hz
Rated secondary current:5A or 1A
Secondary winding power frequency withstand voltage:3kV,1min
Safety Factor Rating (FS) < 5
standard of Application:GB1208-2006;IEC 60044-1;NTC 2205
Accuracy Class: 0.5S or 0.5, 1;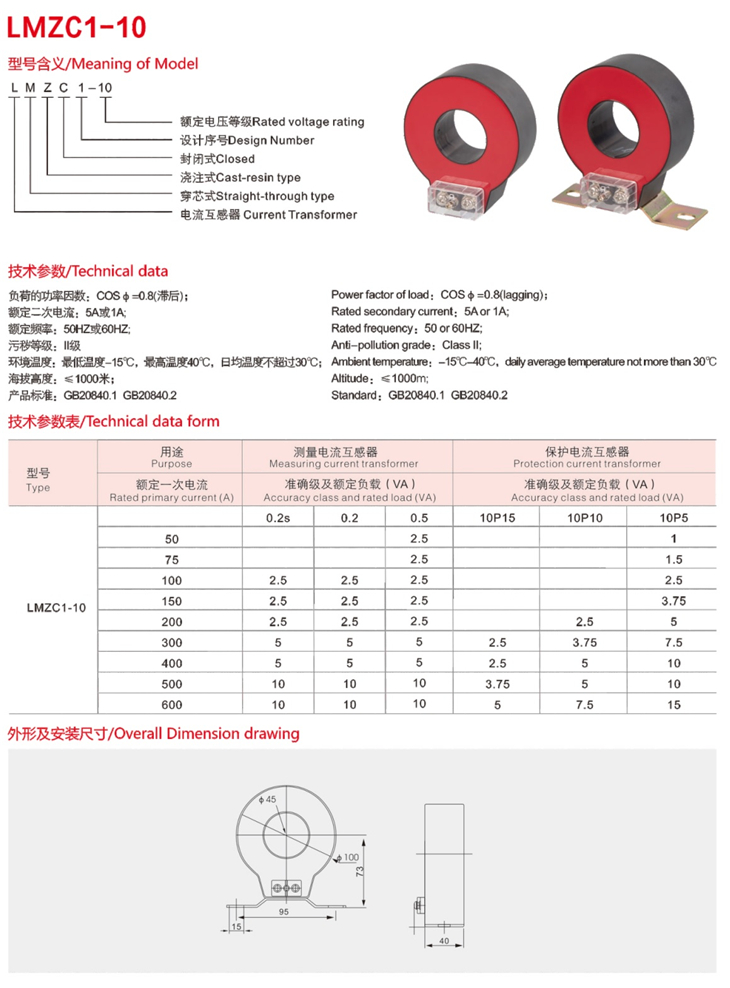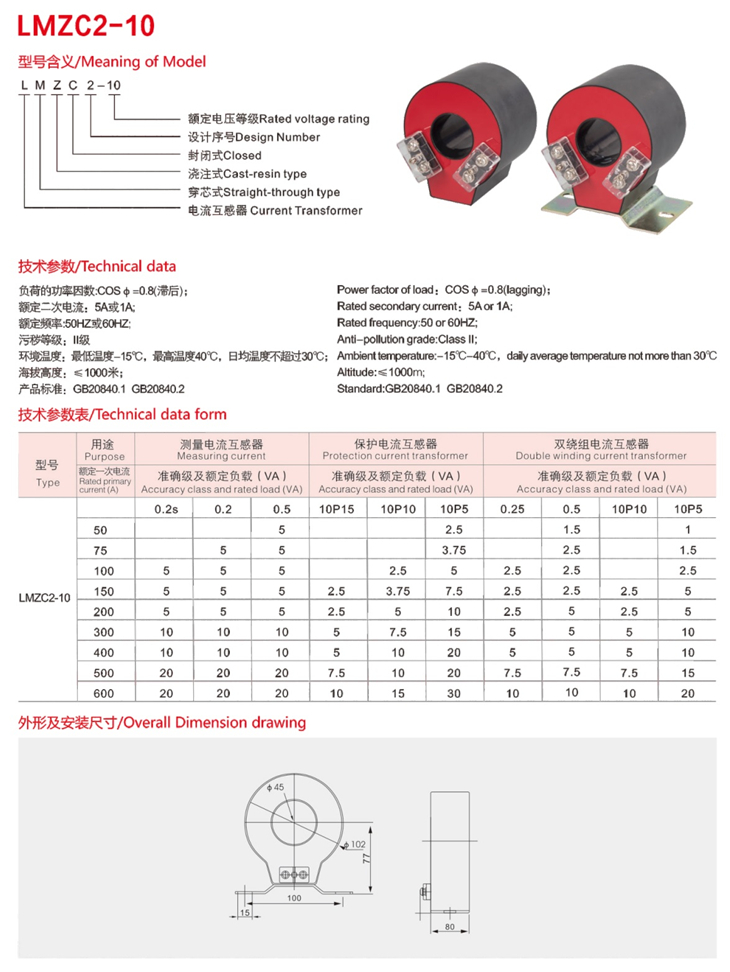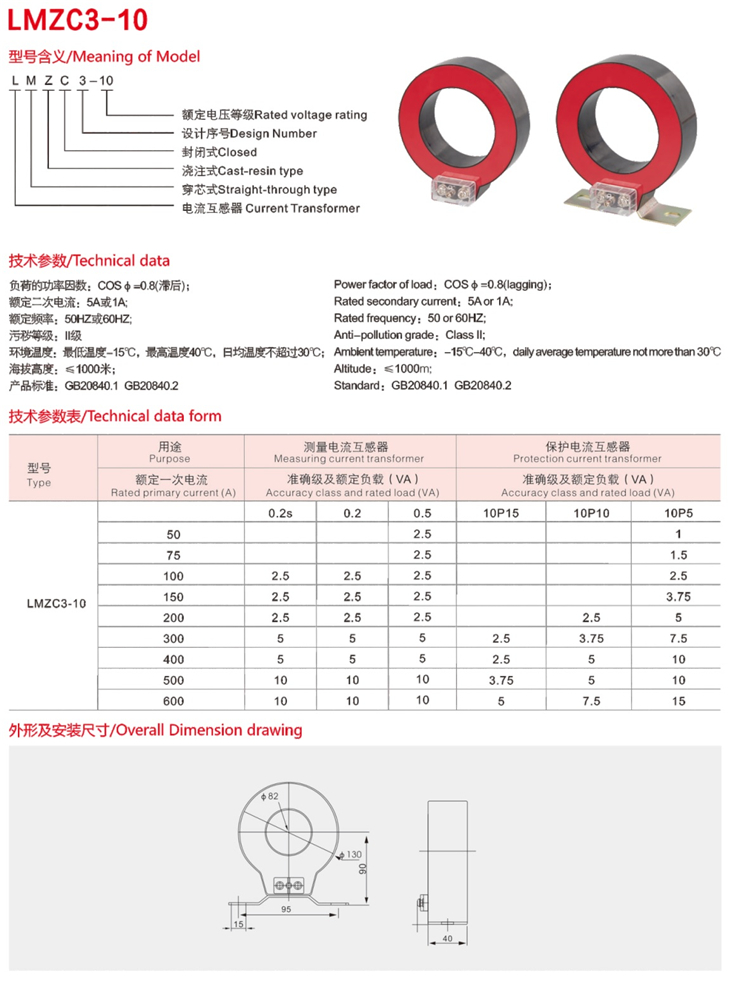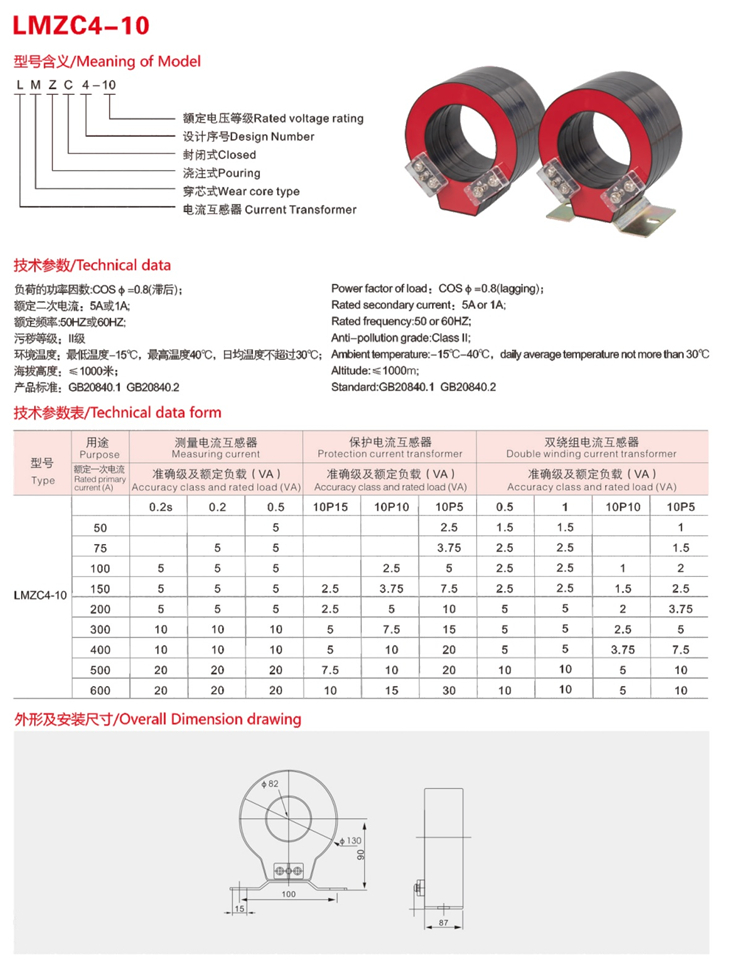 Easily add us for best service and price:
click to other model catalogue:

Residual fire monitor CT

Zero leakage protect CT

TP Square Split Core CT

TAS Three Phase CT

0.5-0.66KV Outdoor Resin